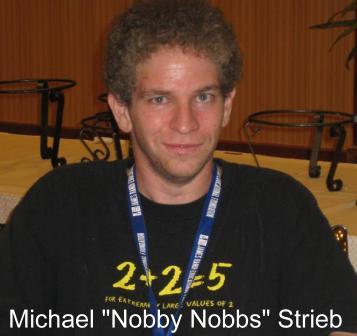 Michael Strieb is a man whose life has has been taken over by Amyotrophic Lateral Sclerosis, or ALS, a disease in which certain nerve cells in the brain and spinal cord slowly die. This disease has taken Michael away from his wife, family, and friends by taking away his mobility and ability to communicate.
As you can imagine, medical and other expenses can be quite a burden in this situation. Right now Michael's family is concentrating on his comfort and well being and this is burden we can all share. Click the link below to help with your donation.
Michael is a frequent contributor to the JREF Forums and would like to thank his friends from all over for their time and contributions.
You can send checks or money orders payable to Help Michael to
Help Michael
PO Box 378
Jamison PA 18929
Or you can use Pay Pal by clicking the button below.